How do you taste wine?
Looking, smelling, tasting
The art of wine tasting is one that can be learnt, but you don't need to be a specialist to enjoy wine. A few hints and tips will assist you to develop your tasting skills, identify aromas and understand what a wine's colour means.  Because wine isn't just about the tastebuds!  This multisensorial coaching will help you to describe, in your own words, your experience of tasting wine. And don't forget that the appreciation of a wine is always subjective.
Learning about wine
Above all, forget any complexes you may have and just be curious. Read about wine and ask questions during tastings. By enriching your knowledge about wine, you will be better placed to recognise its characteristics. Begin with the grape varieties that you like best to develop your taste. To start with avoid wines that are too complex, but try wines that you don't know, stay open to new sensations to educate your palate. Try different wines, taste informally, but with pleasure.  
The art of wine tasting
Wine tasting is an art. When learning, whether informally or in a class, what is important is that it should always be pleasurable. Pleasure in tasting, smelling, observing… all your senses will be involved. Follow these stages and learn to discover your tastes and preferences.
Red, white, rosé, or sparkling wines?
To train your wine memory, it can help to write down your tasting notes, in your own words. And don't hesitate to try food and wine pairings, from the classic to the most unexpected. 
Tasting, practice and theory. 
Wine is made from both white and black grapes, but it is the way in which they are made that really determines the colour of the wine. The method of production and the grape varieties used influence the quality and the style of the wine. It is the tannins and the alcohol which give red wines their power. The acidity in white wines makes them fresh and fruity. Ageing in barrel will give other aromas. Each grape variety brings its own characteristics to the wine.
Food & wine pairing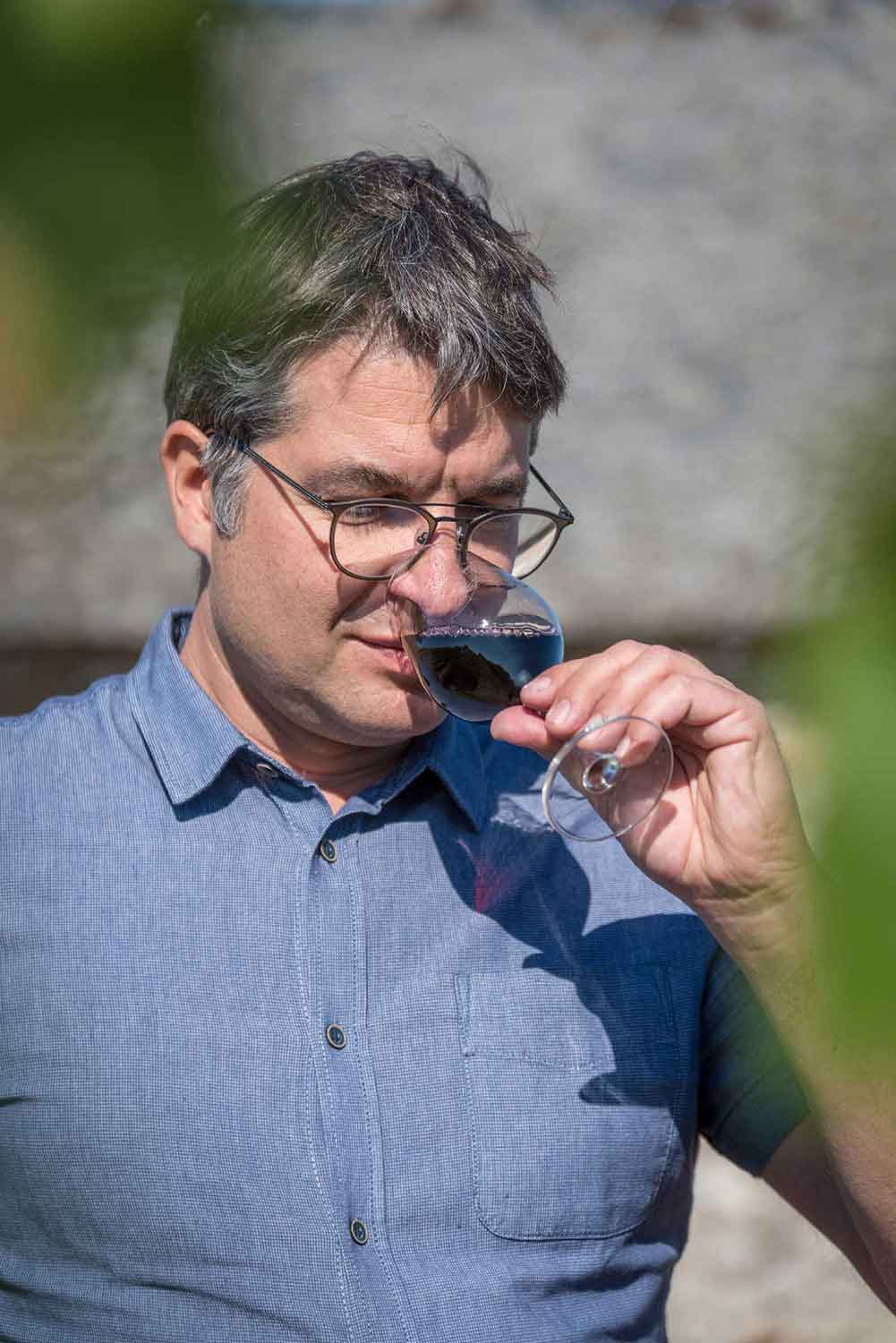 Tasting wines
in the Loire
Loire wines exist in numerous internationally renowned appellations. Circuits proposing visits and tastings, that take in chateaux and troglodyte caves, tradition and innovation, offer the opportunity to discover all the nuances of the region's wines. Whites, reds, rosés or sparkling… the choice is vast, and the quality is incomparable. Be curious, be epicurean, and your visit is sure to be a success!
Wine Trails

Œnology
is a specialist subject
Œnology is the science of wine. It is the complete study of wine including vine cultivation, winemaking, ageing and bottling. There is often confusion between the roles of the oenologist and the sommelier, who is the person that advises you on your choice of wine based on your tastes and desires. You will often meet sommelier guides when you visit wine cellars, and they are trained to help you discover the wines of their Domaine. Don't hesitate to ask them questions.